The therapeutic touch massage goes by the science of ancient healing energies. It is said that the body which is weak or ill will give out an unbalanced energy, whereas a healthy body has the energies in balance. So, the therapeutic touch is the process of balancing out energies to heal sicknesses and relax the body.
M aintain the positive energies throughout your mind and body with Lee's therapeutic touch massage.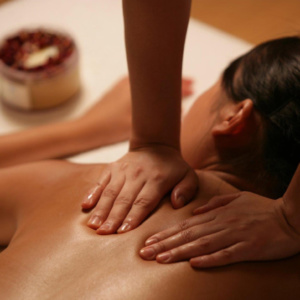 The massage is very tricky to conduct and hence can only be done by people who are highly learned and experienced in the field. At Lee's, the team is trained to handle energies. By using a light touch or just placing the hand above the hurting area, the therapist meditates and attracts the positive energies around to heal the body. The gentle approach of this therapy makes it even more relaxing. The therapy can thus be performed on children and toddlers alike to ensure their physical health.