Netra Basti is Ayurvedic therapy for the eyes. It is one to reduce the strain caused to the eyes due to stress and constant contact with different screens. In this procedure, the eyes are washed with herbal ingredients to put a stop to secretions and infection causing agents.
S oothe your tired and dry eyes with the correct nutrition Ayurveda provides.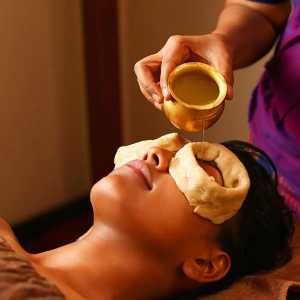 Lee's Spa performs the Netra Basti treatment under expert surveillance with the best quality ingredients. A dough wall is built around the eye and pure, medicated ghee is poured in it. The ghee washes away the dirt, dust, and factors causing dryness. The treatment leaves your eyes moistened and more relaxed. It is also effective at reducing the effects of myopia and hypermetropia. It also lightens dark circles, increases the opacity of the cornea, and cures painful and swollen eyes.