Extreme workload keeps your mind and body engaged, exhausting all the energy you have. This can weaken the immune system and also induce illnesses like insomnia. Hence, it becomes necessary to find a way to get rid of the stress and find an outlet for all your tiredness.
L eave behind the worries and spend a relaxing hour away from life's hassle with the Deep D'Stress Massage.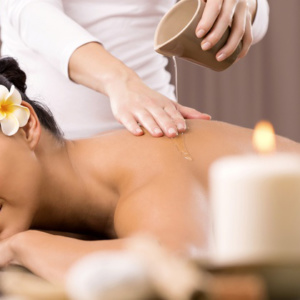 The D'Stress Massage technique at Lee's Spa is a combination of multiple relaxing elements and techniques. Using oils, fragrances, creams, and hand massage, the therapy targets muscle tissues and nerves. Aiming to bring complete relaxation to your body, the technique is undertaken by expert masseuses who have experimented with the art and finally combined all the relaxing postures and pressure as well as gliding techniques into a single spa treatment.