Hair Smoothening is the procedure of making dry and frizzy hair with split ends smooth and lustrous. By using natural ingredients that are targeted at making the hair silkier without changing their type, this treatment is an easy way of getting gorgeous hair.
Get soft, silky, and lustrous hair within no time with Lee's Hair Smoothening process.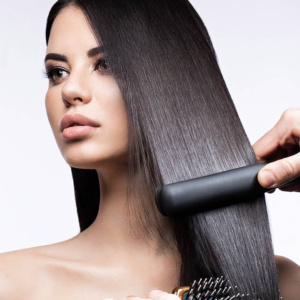 This hair care treatment works well on hair that lacks hydration and nourishment. The process tags along with using shampoo, conditioner, and hair masks that maintain the smoothness of hair. It does not affect your hair type. This means that it maintains the curls or the straight hair as they are and makes them smoother and more nourished.