The hot stone massage increases blood circulation and metabolism. It melts away the stress, inviting your body to feel at ease and leave its stiffness and discomfort. The massage usually lasts for 60 to 80 minutes, transporting you to a complete state of calm.
R elax, rejuvenate, and meditate to bring your mind the peace it deserves.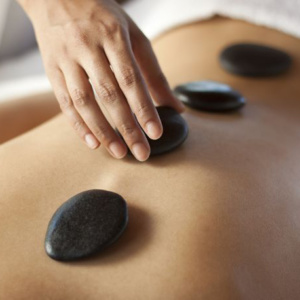 The Hot Stone Therapy at Lee's Spa induces a state of deep relaxation for both, the mind and the body. It is done by placing water-heated stones on the pressure-points and the chakras of the body. The process is elaborate and time-consuming, thus sparing all the more time for you to relax and enjoy the quiet. The warmth from the stones opens up elemental energy pathways through the spinal cord, healing all kinds of body disorders and ailments.