The anti-acne facial is your one-stop solution to all your acne problems. The alpha-hydroxy and beta-hydroxy acid cocktails work intricately at removing acne producing agents. The treatment is safe and can be customised for all skin textures.
Get rid of acne and its scars to make your skin look perfect!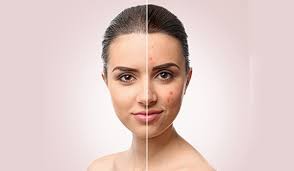 The facial smoothens uneven skin caused by acne eruptions. It also removes toxins and excess oil, thus preventing further growth of acne on your face. The deep pore and tissue cleaning technique also stimulates blood circulation, thus keeping the skin healthy and young. Processes like steaming and facial extractions remove sebum accumulation and dirt clogging, whereas the mask heals the acne scars.