Body polishing is a skin treatment in which products made from natural substance are used to cleanse and moisturize your body. A body polish is used to exfoliate your skin, removing the dead cells and moisturizing your skin. Though it is not an instant remedy for skin whitening, a body polish acts as a cleanser, helping remove oil and dirt from your skin.
Abody polish exfoliates and hydrates your skin, leaving it smooth and soft.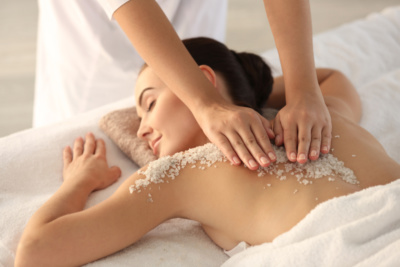 Body polishing is a delicious way to pamper your skin to make it shine with health. This is a form of exfoliation, a sort of facial for the body, where scrubs and loofas are used to slough of dead cells and moisturise the skin.