For those who love fragrances and are soothed by them, the candle massage is the best possible spa treatment. Organic candles and oils that are aromatic in nature are deployed for this procedure, de-stressing the nerves and filling the mind with pleasure.
U nwind from all your worries with Lee's warm candle massage aromatherapy.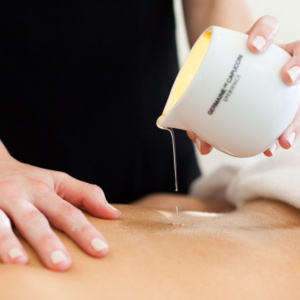 The candle massage uses the dripping wax technique to apply heat to the body. This procedure is most effective on one's back. It works on all the muscles attached to the spine, relaxing every part of your body. The candle scent has an additional soothing effect on your mind, making it the perfect relaxing date for your body.