The Thai Body Massage is a traditional therapy rooted in Ayurveda and yoga. It helps in detoxification of the body and boosts the immune system to protect it from diseases and pain. The massage also improves body posture and balance, enhancing your grace.
C urve away from all the worldly discomforts and lose yourself in peace with Lee's Thai Body Massage.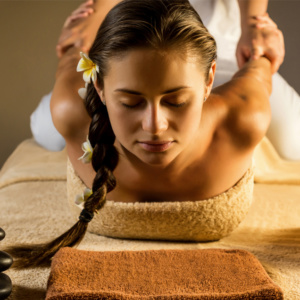 This massage has multiple benefits. If one takes regular sessions, they can bring a major change in their physical and mental health. The massage improves blood circulation, removes body stiffness and brings natural warmth to the body. Also keeping diseases at bay, this massage is popular for all the right reasons. At Lee's, benefit from expert hands who use chiropody and acupressure to give you the wholesome feeling of health and happiness.